To install a 58mm thermal printer, you will need to follow these steps:
Start by unpacking the printer and all its accompanying components, such as the power cord, interface cable, and driver software.
Connect the power cord to the printer and plug it into a nearby outlet.
Connect the interface cable to the printer and your computer. The interface cable is typically a USB cable, but it could also be a serial or parallel cable depending on your printer model.
Install the printer driver software on your computer. The driver software is typically provided on a CD that comes with the printer, or it can be downloaded from the manufacturer's website. Follow the instructions provided to install the driver.
Once the driver is installed, you can test the printer by printing a test page. On a Windows computer, you can do this by going to Start > Devices and Printers > right-click on the printer > select "Printer properties" > click on the "Print Test Page" button. On a Mac, you can do this by going to System Preferences > Print and Scan > select the printer > click on the "Open Print Queue" button > click on the "Print Test Page" button.
If the test page prints correctly, your printer is now installed and ready to use. If you have any issues with the installation process or the printer is not functioning properly, consult the printer's documentation or contact the manufacturer for support.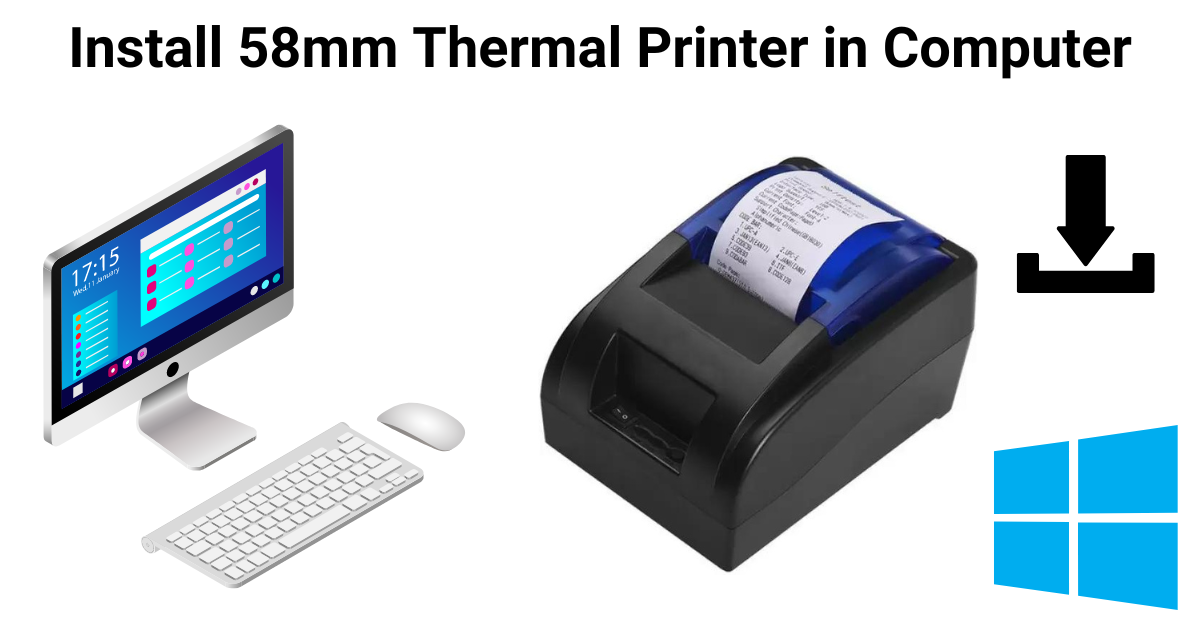 If you want to buy 58mm Thermal Printer you can buy it by clicking the link below.